LIGHTWORKERS GOTTA WORK RESOURCES
Let me support you as you read the book!
DOWNLOAD THE PRACTICES & MEDITATIONS CHECKLIST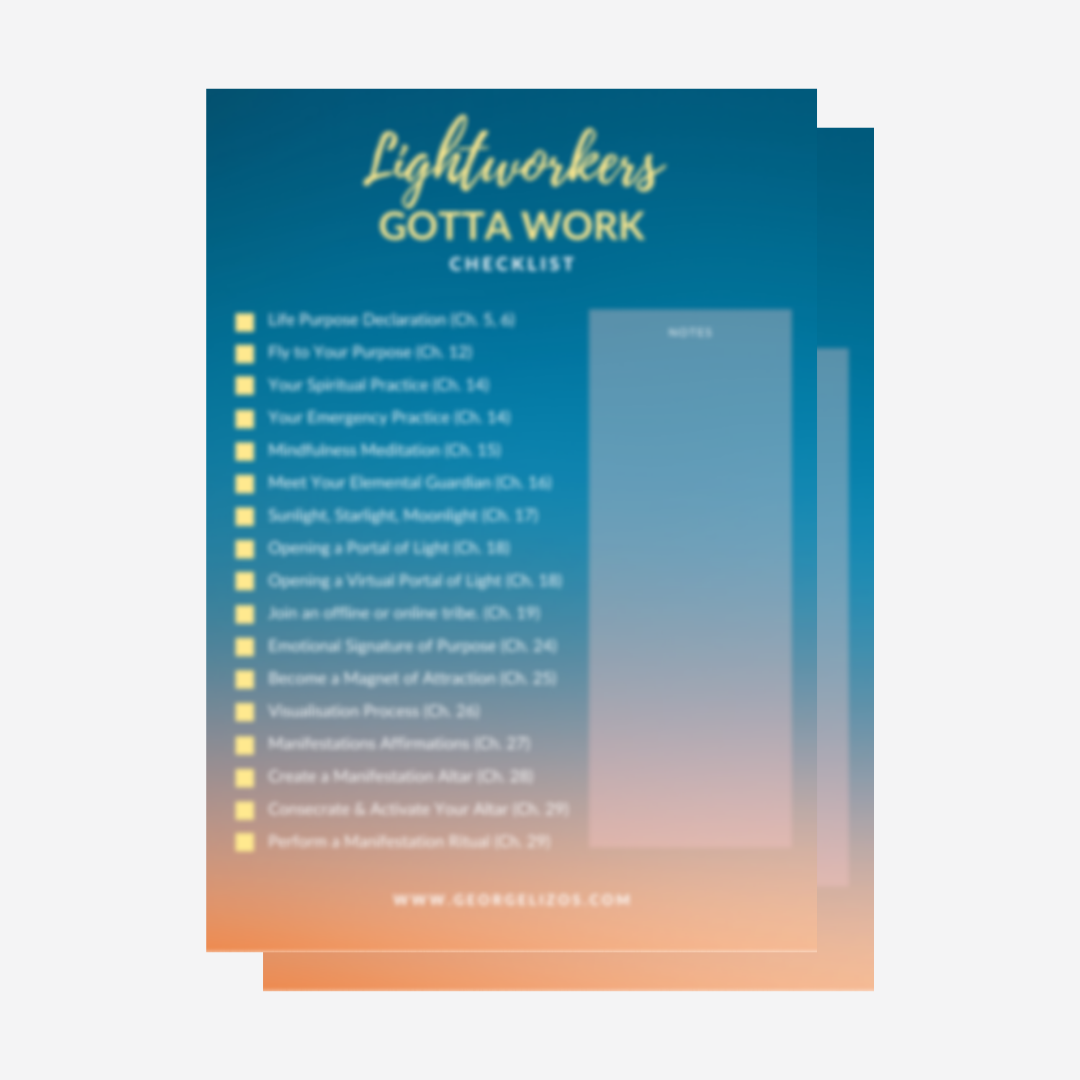 Lightworkers Gotta Work is meant to be practised, not just read. Throughout the four parts of the book you'll find practices, meditations and rituals, aimed at helping you to nurture your light, manifest your purpose, and protect your energy. Download the checklist below and use it to track your progress.
Click below to download the checklist.
UNICORN MEDITATION: FLY TO YOUR PURPOSE
The following meditation will help you to meet your unicorn, and then go on a progression journey to see yourself fulfilling your life purpose in this lifetime. By projecting to a future point in time when you're already following your purpose, you'll be able to see how that looks, so that you can guide yourself there.
MEET YOUR ELEMENTAL GUARDIANS
All consistent interaction with the natural world will help nurture your inner love and light, but consciously interacting with the elements and elementals will help nurture your light in specific life areas. Use the following meditation to connect to the five elemental types mentioned in the book, to balance specific blocks and life areas that require your attention.
UNICORN MEDITATION: YOUR NEXT ACTION STEPS
If you do the work but the guidance isn't coming through, then chances are that you're not allowing it to come through, or you're just not seeing it. This is when you can lean on your Unicorn Guide for support. Do the following meditation when you get stuck, or if you need that extra confirmation that the guidance you're receiving is valid.
CLEAR YOUR ETHERIC BODY WITH DRAGON'S BREATH
The fire element and the collective energy of the fire dragons are best equipped to help you clear the energy of your physical body, due to their ability to transcend energy. In this process, you'll call upon the transformational qualities of fire through the fire dragons, to both clear unwanted energy from your etheric body and recalibrate it with pure‐positive life‐ force energy.
CLEAR YOUR AURA WITH A SYLPH STORM
The sylphs, the collective elementals of the element of air, are powerful guides that help us to clear and recalibrate our auras. In this process, you'll call upon the oversoul and collective essence of the sylphs to energetically clear your aura from any unwanted energy that clogs it.
CLEAR YOUR CHAKRAS WITH FAIRY DUSTING
Although you can partner up with the flower fairies of specific flowers to clear different chakras, calling upon the collective energy of flower fairies works equally well. Your body knows which flower(s) it needs on a spiritual level, and it'll call on the right blend of flower fairies to bring upon healing.
The Rainbow Ray, or simply Rainbow Light, is a very high‐ vibrational energy brought forth by high‐dimensional, ascended beings of the element of spirit, such as the unicorns. Consisting of all the colours of your chakras in their purest and highest‐vibrating frequency of light, the Rainbow Ray has the ability to raise your vibration to such a height that you simply can't attract psychic attack.  
In this process, you will shield (or bathe) yourself with a layer of the Violet Flame to protect yourself against attracting psychic attack, and also to clear and transmute any attack that you've ended up attracting throughout your day. Due to the fact that the Violet Flame both clears and protects, it's a quick process to use daily for both psychic clearing and shielding.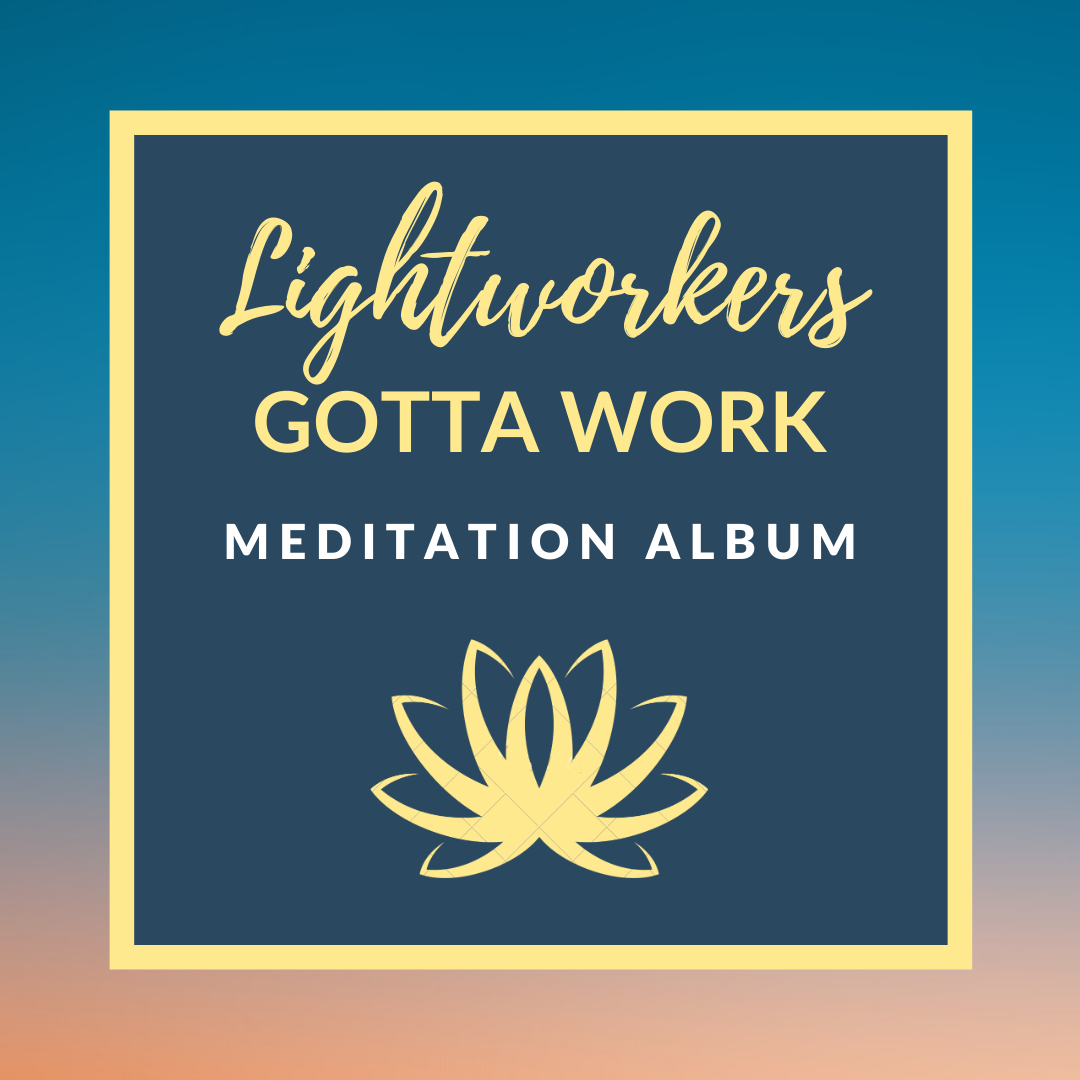 Get all eight meditations at a discounted price (30% off), and let me be your personal guide through your lightworker journey. Each expanded meditation lasts between 20-30 minutes, allowing you to go deeper and have an amplified experience. 
JOIN MY LIGHTWORKER COMMUNITIES
You don't have to go through this journey alone. Being part of a supportive group of likeminded people is essential to following and fulfilling your purpose. Join my free, online private Facebook Group community of empaths and lightworkers. You'll get access to weekly training sessions, exclusive gifts, and a supportive group of like-minded people.
DID YOU CLAIM YOUR FREE WORKSHOP?
You get my Life Purpose Bootcamp Workshop (valued at $197) for FREE with your purchase of Lightworkers Gotta Work!