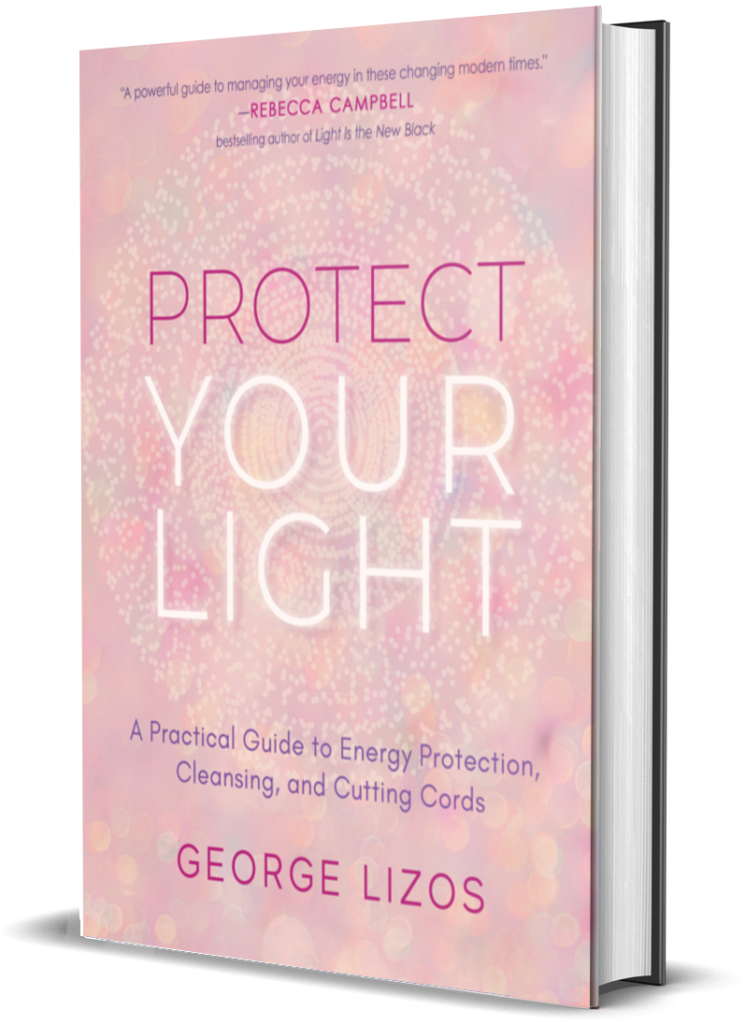 CUT CORDS
CLEANSE YOUR ENERGY
PROTECT YOUR LIGHT
Foreword by Diana Cooper
"A powerful guide to managing your energy in these changing modern times." – Rebecca Campbell
ENERGY PROTECTION IS THE ART OF BEING ENERGETICALLY AUTHENTIC 
Protect Your Light introduces a modern, comprehensive, step-by-step system of clearing, shielding, and strengthening your energy. It's the first book to address energy attack on social media, empowering readers with practical methods for protecting their energy online.
Energy protection is the art of being energetically authentic. It is about managing your energy interactions with the surrounding world to ensure that your thoughts, emotions, and behavior are aligned with your purpose and authenticity, rather than being influenced by external energy sources. Essentially, energy protection ensures that what's ours is ours and what's theirs is theirs.
Protect Your Light empowers readers with a toolkit of tried-and-tested energy protection processes for identifying and clearing energy attachments from their energy field, along with shielding processes that repel and transmute energy attacks, while also strengthening the natural energetic defenses.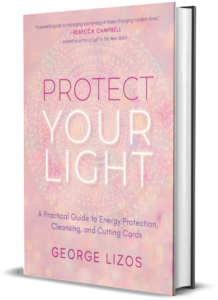 In this book, you'll get the chance to:
Turn on your inner vision to scan for different types of energy attack

Cleanse your aura of negative energy attachments that restrict your wellbeing


Equip yourself with powerful manifestation processes to embrace masculine energy and work your light more effectively 

Practise psychic protection techniques to protect your light from unwanted energies  
WHEN YOU ORDER PROTECT YOUR LIGHT
PSYCHIC SCANNING WORKSHOP
–
(£197 value)
When you order Protect Your Light you'll get FREE access to an online workshop with George Lizos!
In this workshop, George will help you kickstart your energy protection journey by guiding you through a powerful meditation journey to awaken your psychic vision and scan your energy for toxic cords and other attachments. 
Specifically, in this workshop you will….  
Turn on your 360 degrees psychic vision

Practice the 3 essential steps of energy protection

Learn to identify different types of toxic energy attachments

Psychically scan your body and energy to identify toxic energy blocks
HERE'S HOW TO CLAIM YOUR GIFT
1
Click one of the bookseller links to order the book (all booksellers are eligible for this bonus).
2
Copy your receipt # and head back to this page.
3
Submit the form below to secure access to the Psychic Scanning video workshop!
Have questions? Check out our FAQ
FREQUENTLY ASKED QUESTIONS
How do I find my order/receipt number?
When you preorder the book via your online retailer of choice, they will send you an order confirmation email. You will find your order number/receipt number in this email.
What if I want to order the book from an online retailer not on your list?
Purchases from all book retailers are eligible for the gift. If you purchase from a retailer not on our list, you can still claim the gift using the order number/receipt number in the purchase confirmation email they send you.
What if I buy the book in-person at a bookstore instead of online?
You can still claim your spot on the free workshop! Email us at george@georgelizos.com and we'll get you registered.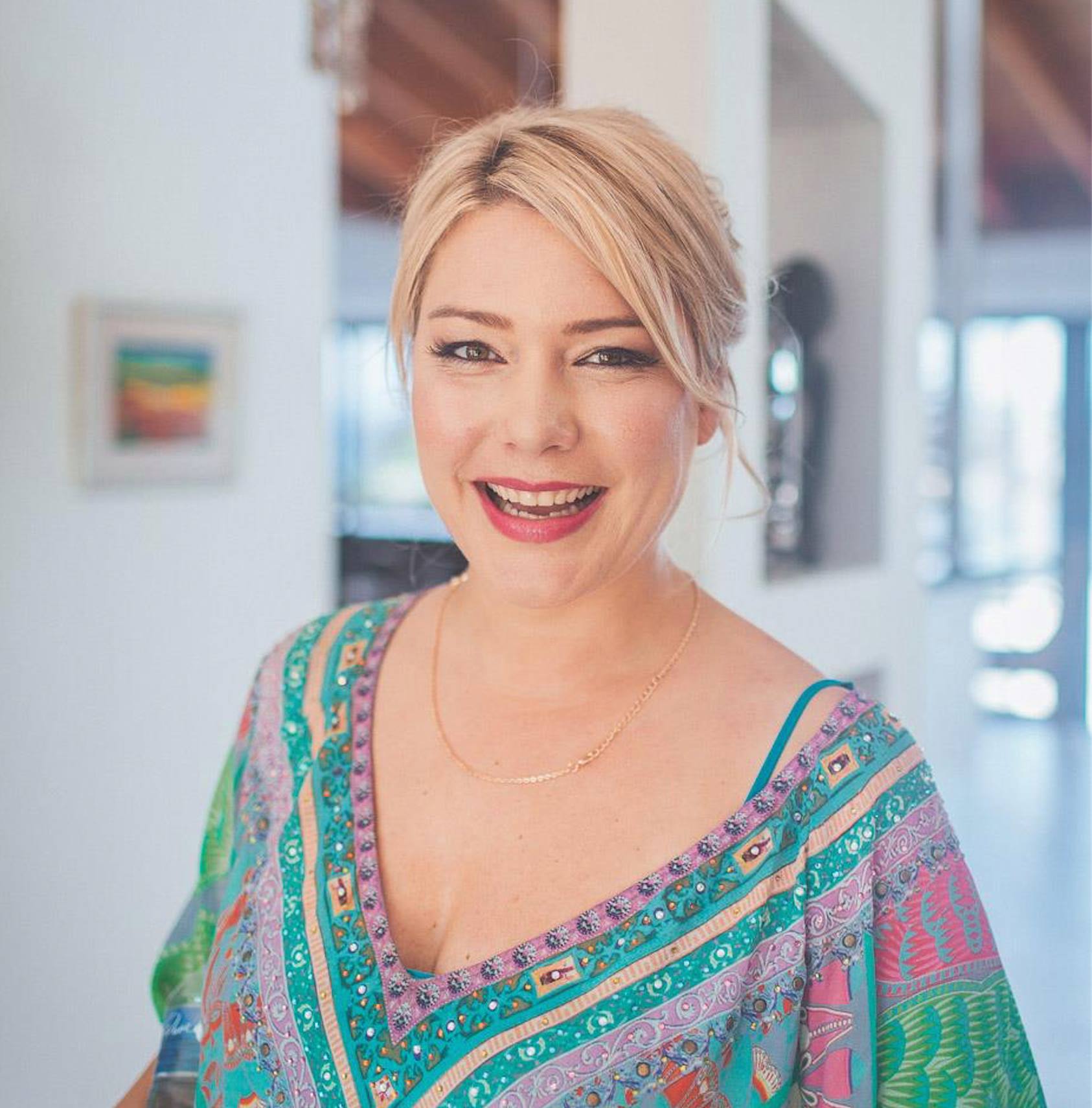 "A powerful guide to managing your energy in these changing modern times. George has a real talent for breaking complex spiritual concepts down and providing practical tools that are easy to use in your day-to-day life. Covering everything from clearing your energy field to protecting your energy online, this book is a powerful guide to energy protection that you will return to again and again."
Rebecca Campbell, bestselling author of Light Is the New Black and the Work Your Light Oracle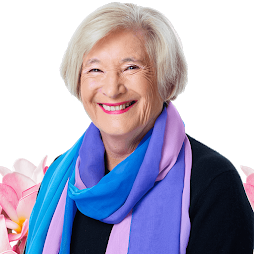 "This is the clearest, most comprehensive and accessible book on psychic and spiritual protection I have ever seen. Everything is explained simply and all the questions you want to ask are answered. The exercises and visualizations are easy to follow. I highly recommend it an essential guide to making sure your aura is protected."
Diana Cooper, bestselling author of The Archangel Guide to Ascension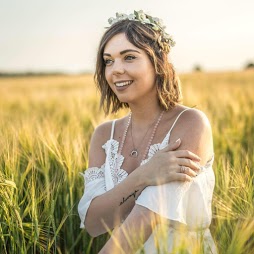 "George's book is one of a kind and something every lightworker needs to read! His tools and processes are truly life-changing when it comes to energy protection and enhancing your powerful light. George makes energy protection both accessible and easy to digest for the reader. Get ready for this book to up your spiritual game and help you lead a more harmonious and authentic life!"
Emma Mumford, author of Spiritual Queen and Positively Wealthy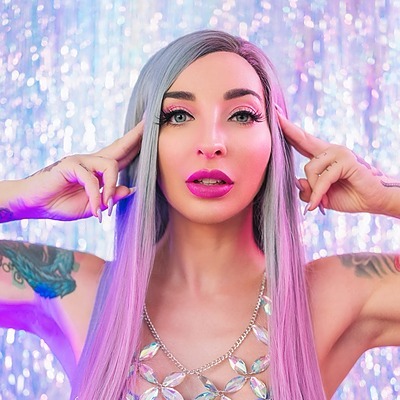 "George Lizos is delightfully talented and a very gifted healer. As we spend more and more time online, it's essential to keep our vibes high and our joy protected. Protect Your Light is the answer to your prayers: easy practices to cleanse and shield yourself, both online and offline." 
Gala Darling, bestselling author of Radical Self-Love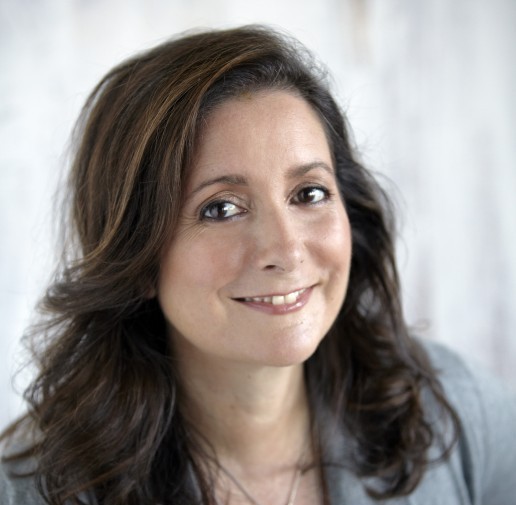 "George Lizos is a true spiritual teacher. He comes from the heart and has ways of connecting with spirit that are as surprising as they are powerful. I truly believe you are lucky to have found him!"
Yasmin Boland, bestselling author of Moonology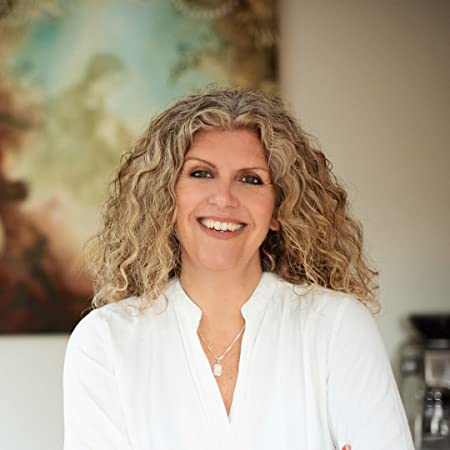 "In Protect Your Light, George brings much-needed depth and crystal-clear insight into a vital topic. Packed with spiritual and practical toolkits for staying protected in both the physical and digital worlds, this book is a must-read for anyone who feels energy deeply." 
Sophie Bashford, author of You Are a Goddess and Goddesses, Gods and Guardians Oracle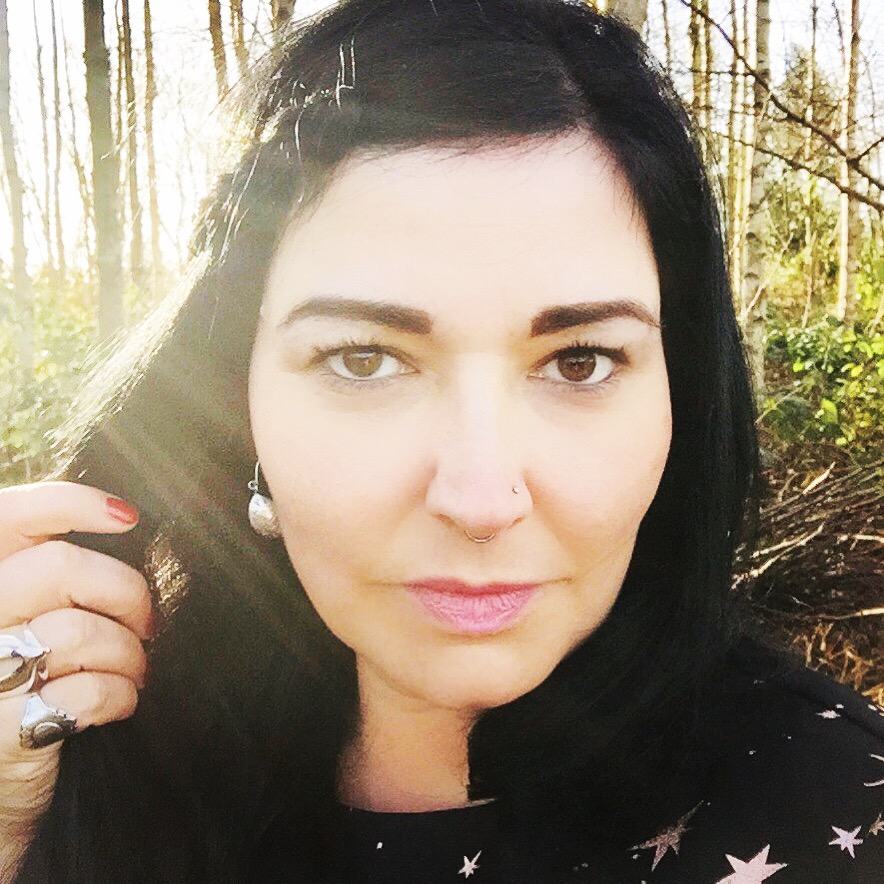 "George is an incredible source of wisdom and inspiring spiritual intel, and his magic and medicine is so needed and required as we navigate these times. Protect your Light is a spiritual toolkit in book form that will support and guide anyone who heals and makes magic to protect themselves energetically, in both life and on the internet – thanks for writing this George, we ALL need this book!"
Lisa Lister, author of Code Red, Love Your Lady Landscape and Witch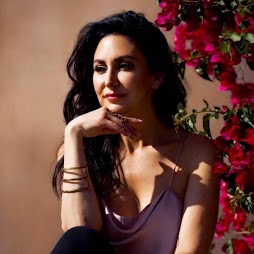 "Protect Your Light has been birthed at exactly the right time in our human evolution. George breaks everything down, in such a simple yet profound manner, on how to maneuver these trying times with the protection and love that is available to each and everyone one of us. This book will shift you and align you with your highest self so that you are free to be the lightworker your soul came to be. Mark my words, this will be your go-to guide for years to come."
Danielle Paige, intuitive astrologer and spiritual teacher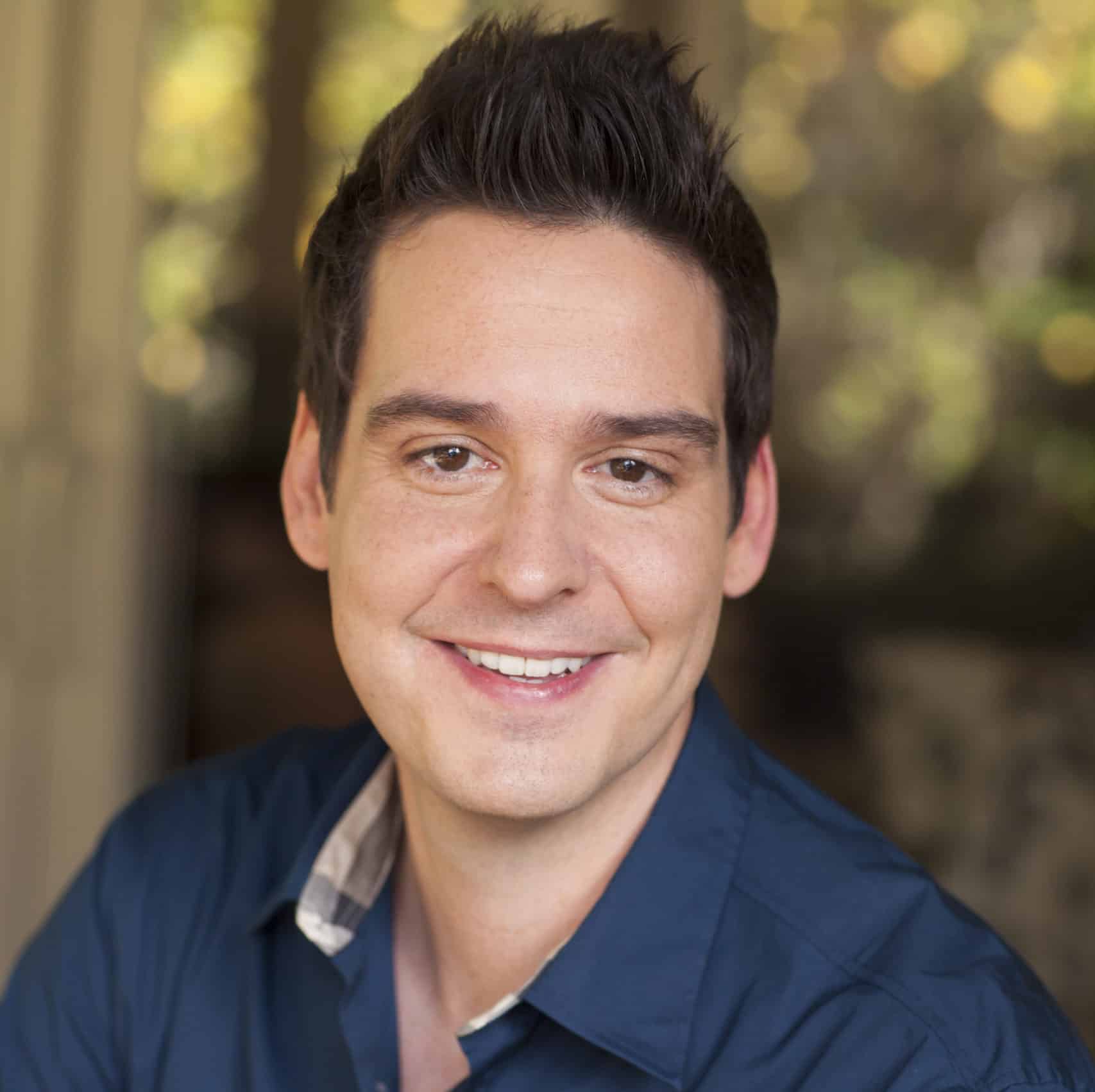 "George Lizos is an insightful spiritual teacher who radiates positivity. Protect Your Light is a practical guide to energy management, and George's writing balances the voice of a wise teacher with the relatable advice of a dear friend."
Dougall Fraser, author of Your Life In Color.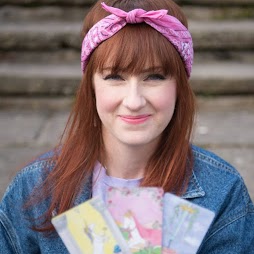 "Protect Your Light is a mega deep dive into the wonderful world of energy protection. George covers everything from what it means to be an empath, what is psychic attack, and the many ways, wheres and hows of the effects of negative energy. This book contains the most extensive list of protective tools and practices that I have ever seen in one book, so if that's what you're looking for, you will definitely find it here! George also goes into so much detail about how to actually use these protective practices in your life that it's like having your very own spiritual development teacher by your side! A must-read for anyone who is just opening up to spirit and feeling a little hesitant, or those wanting to go deeper and into more advanced energy work."
Victoria "Vix" Maxwell, intuitive and author of Witch Please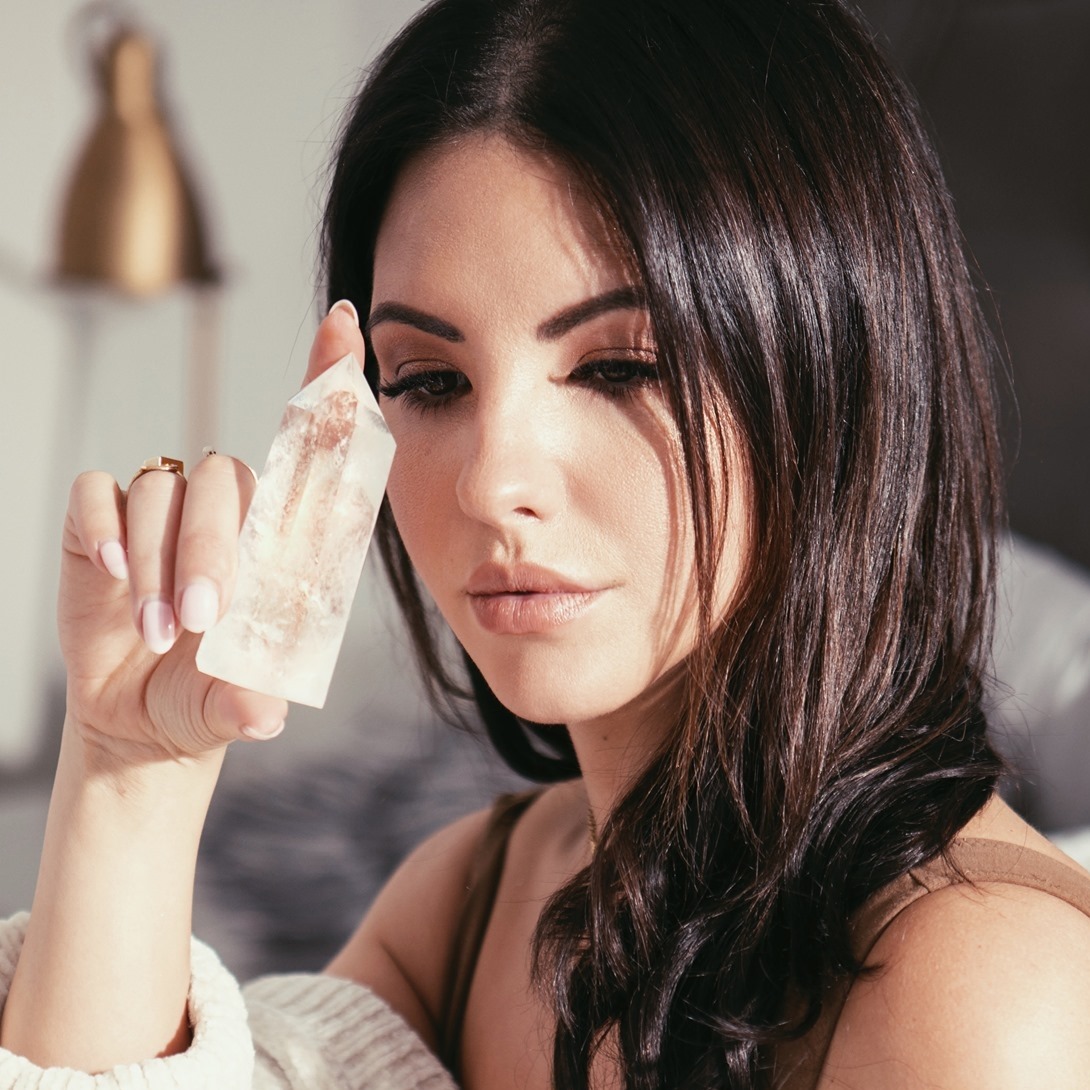 "Protect Your Light is the guidebook we all need to embody our highest vibration. In a world where we are constantly on display on social media and vulnerable to absorbing negative energy, light protection brings us back to our innate power. George has a magical way of making this work ethereal while also tangible. He gives us the tools to access our inner lightworker so we can shine brighter for the world. I feel lighter and more magnetic immediately after doing the practices in this book, and now have a potent toolkit of light protection practices to use in my daily practice. May we all access this next level of enchantment."
Amber-Lee Lyons, host of the Chakra Girl Radio podcast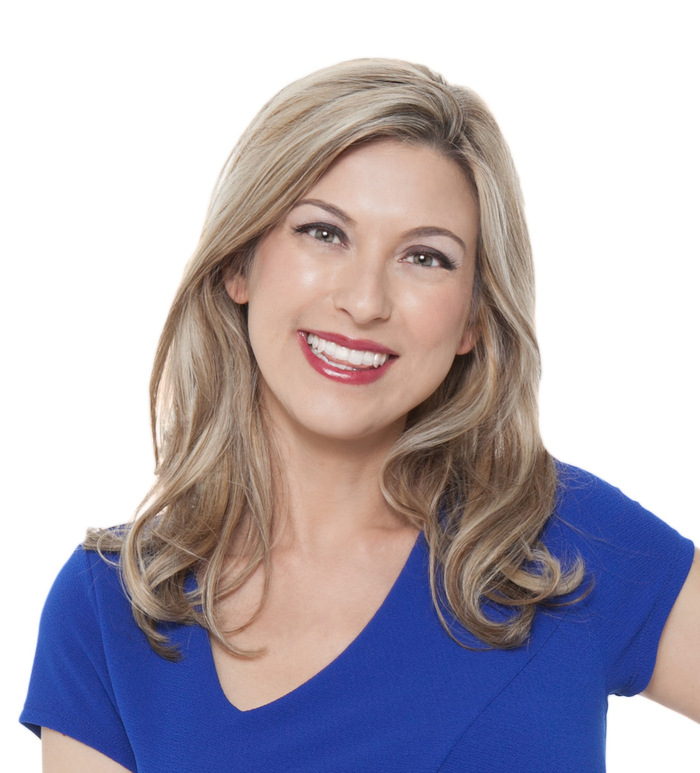 "Protect Your Light is the ultimate manual for keeping your energy protected and uplifted. It's filled with practical tools and processes that will help you feel safe in the world, so you can be yourself fully and follow your purpose fearlessly."
Amy Leigh Mercree, medical intuitive and bestselling author of The Healing Home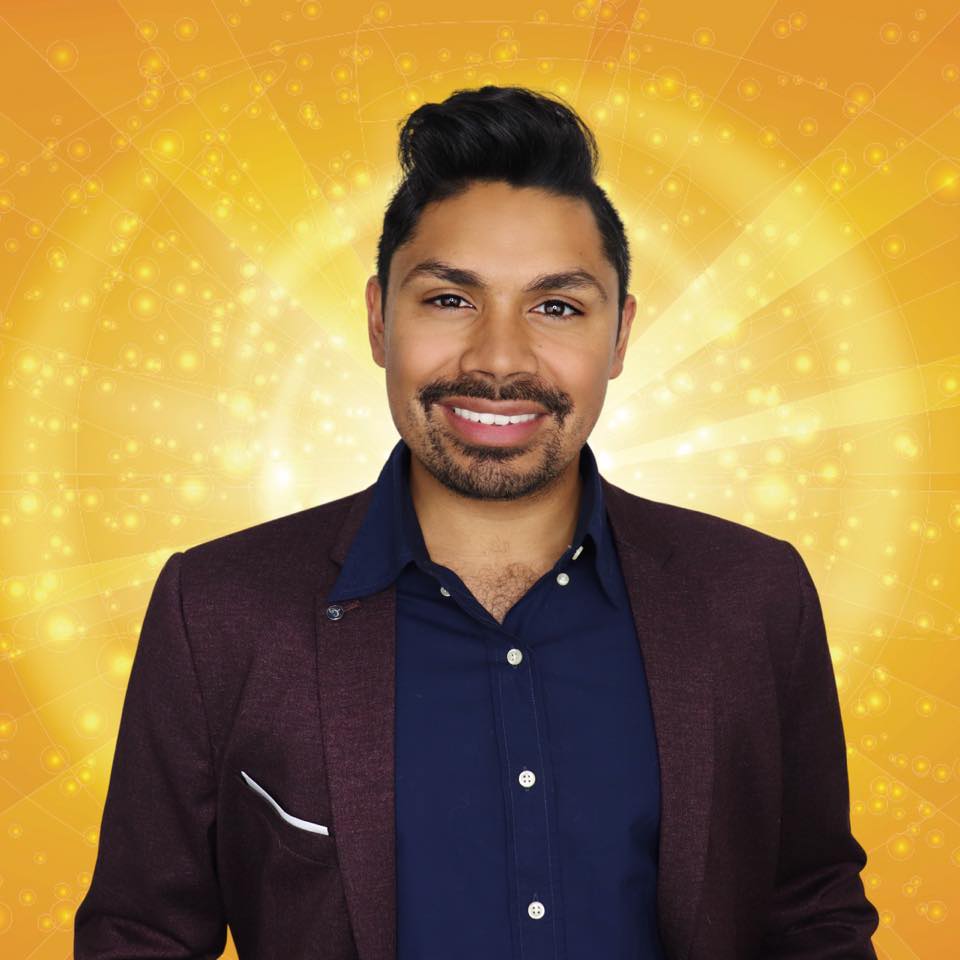 "Protect your Light is a fearless game-changer for navigating spiritual defence. The book is weighty, serving firm resolutions that are both cathartic and freeing. It's an essential for our bookshelves in all spiritual circles." 
Cael O'Donnel, author of Three Minutes with Spirit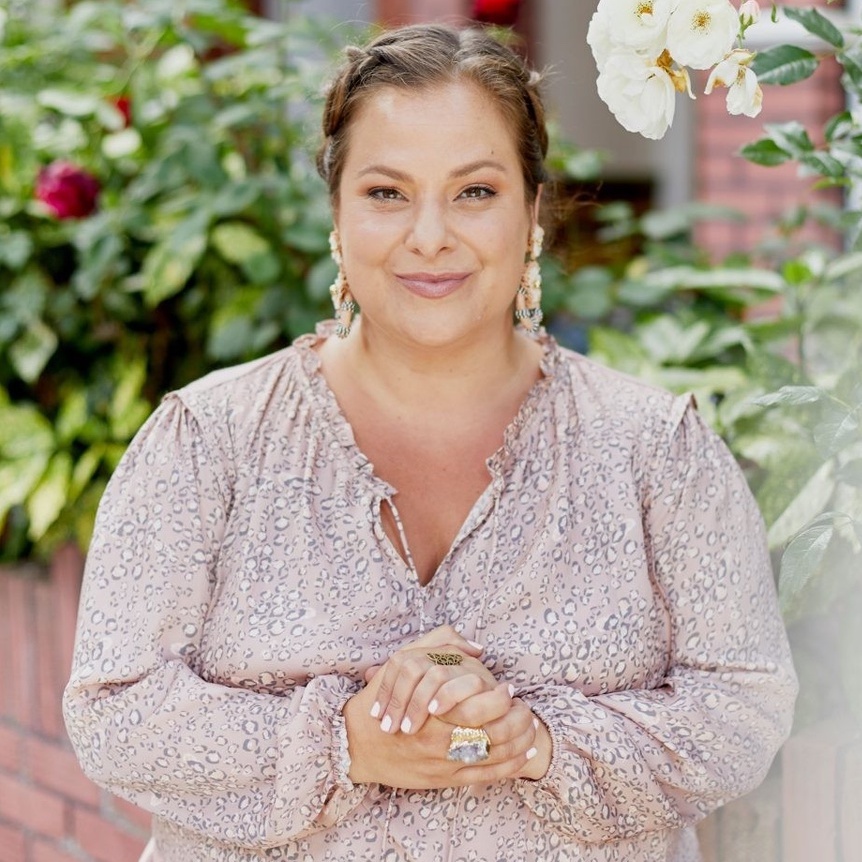 "George is a gifted teacher and writer who empowers us to connect to our truest self so we can live the life we are made for. His passion for serving and uplifting the planet comes through all of his work."
Shannon Kaiser, bestselling author of The Self-Love Experiment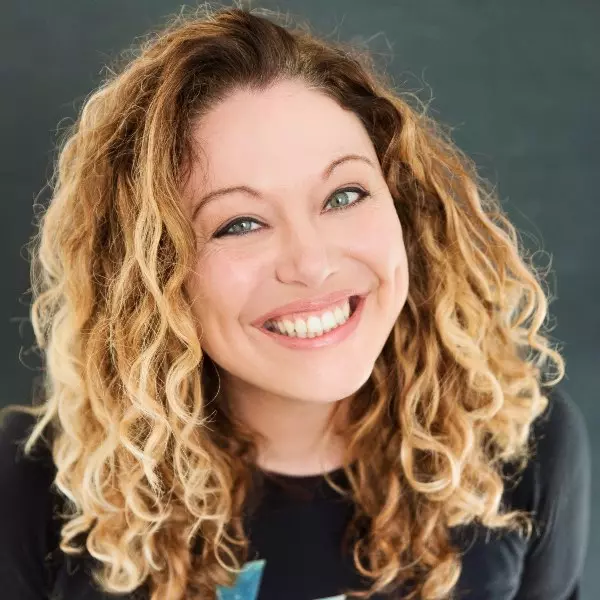 "Protect your light, so you can be the light. This book is a first-of-its-kind guide, that is here to help us through these intense times and support our wellbeing. It includes valuable information and exercises for navigating the social media landscape too. I use George's digital clearing visualisations and techniques regularly and share them with my clients. THANK YOU George for writing this book and creating this body of work."
Katie Brockhurst, author of Social Media For a New Age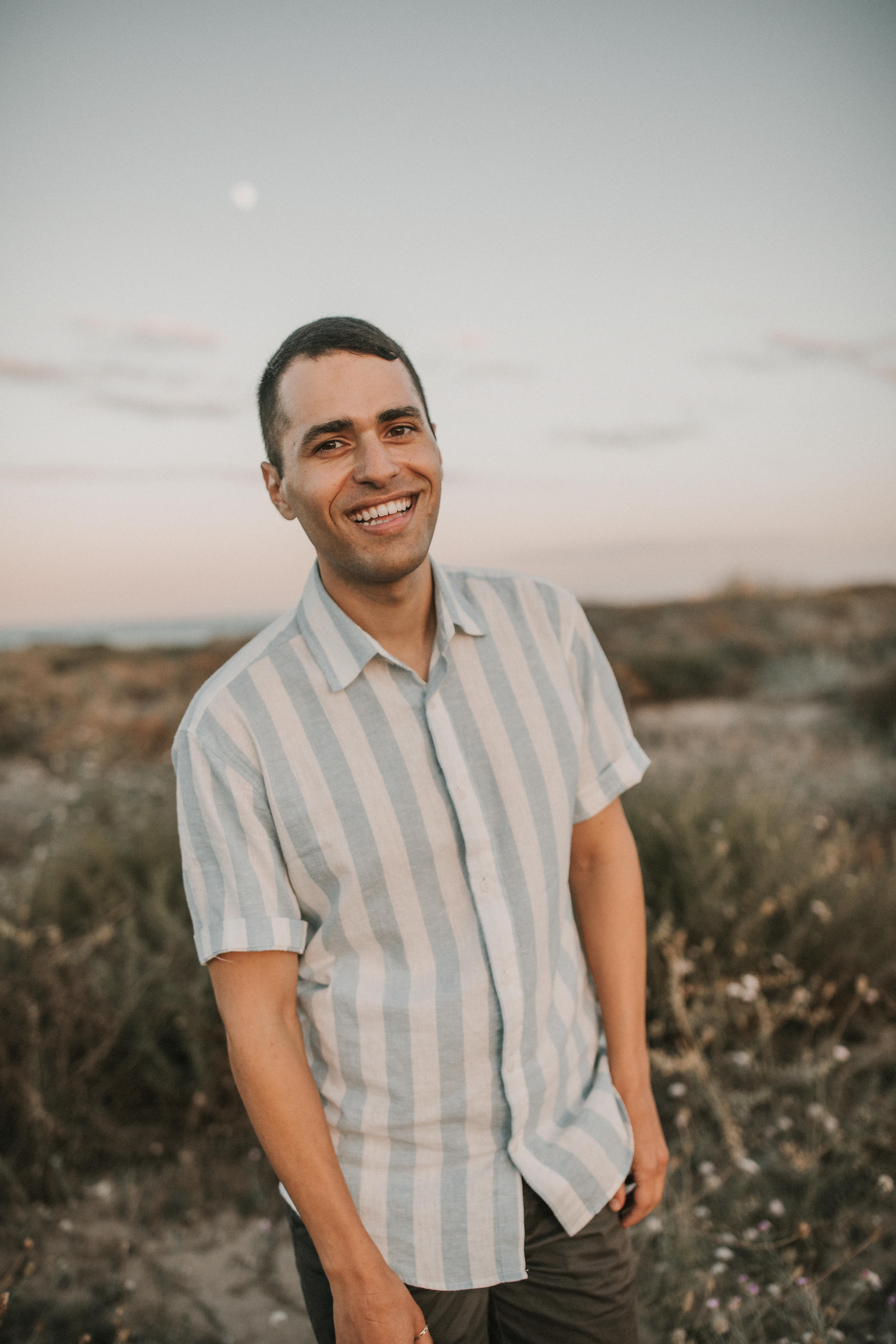 George Lizos is a spiritual teacher and intuitive healer, passionate about helping lightworkers to follow their purpose of creating positive change in the world. He's the #1 bestselling author of Lightworkers Gotta Work and Be The Guru, creator of Intuition Mastery School® and host of The Lit Up Lightworker Podcast.
George has been named one of the top-50 health and wellness influencers by Health Blog Awards, and his work has been featured in Soul & Spirit, Watkin's Mind Body Spirit and Kindred Spirit magazines. He holds bachelor's and master's degrees in Metaphysical Sciences, a BSc in Human Geography with a focus on sacred geographies, a MSc in Psychology, and is a priest of Greek Paganism.
Based in Cyprus, George runs a thriving, online international community of empaths, lightworkers, and spiritual leaders within the Your Spiritual Toolkit Facebook group. There, he provides daily guidance and holds transformational workshops aimed at overcoming the blocks that keep us stuck and prevent us from fearlessly following our purpose.
www.georgelizos.com